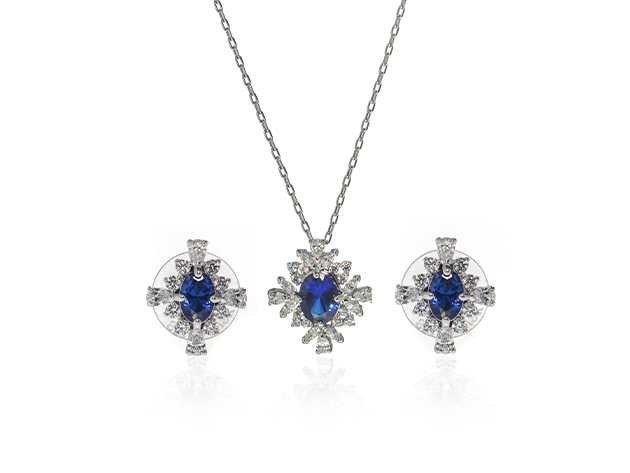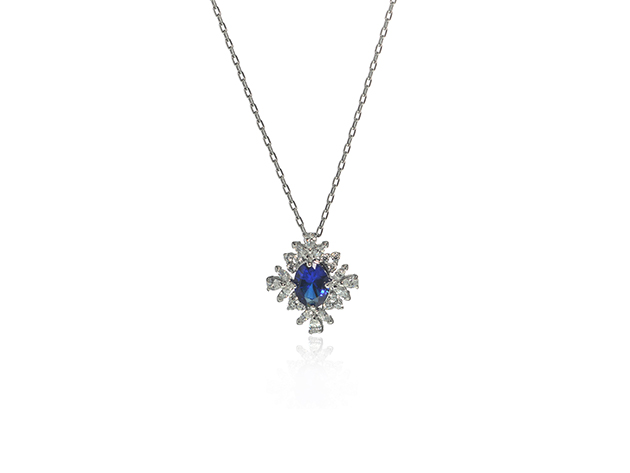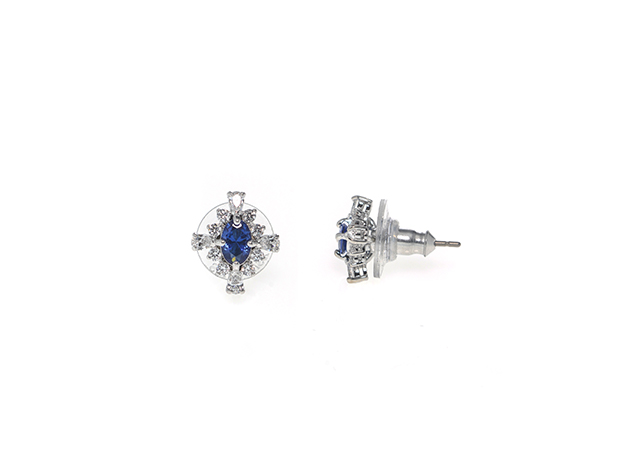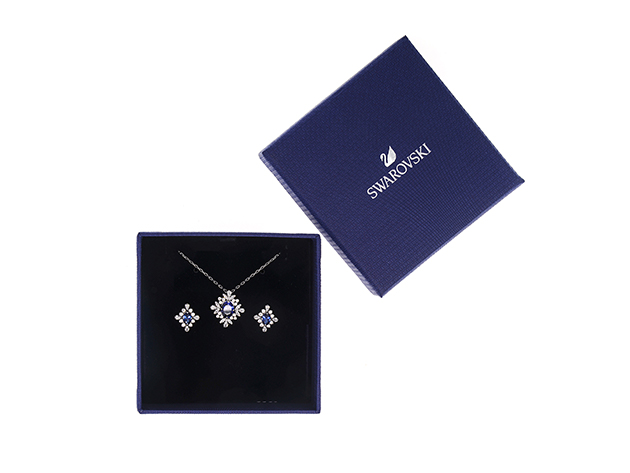 Swarovski Palace Rhodium & Crystal Necklace and Earring Set (Store-Display Model)
by Shop Worn
These Stunning Jewelry Pieces are Made with Rhodium Chain & Swarovski Crystals Pendant
Description
Complete your look with a touch of class and elegance with this beautiful necklace and earring set. It features a gorgeous blue crystal as a centerpiece that's surrounded by a wreath of shimmering white crystals. It hangs on a delicate rhodium chain with a white Swarovski crystal on the clasp. This set comes with a matching pair of crystal-studded earrings that can finish an elegant, stunning, and sophisticated look perfect for any occasion.
Authenticity Guaranteed. All Products are Store-Display Models, Sourced from Authorized Retailers. They've only been handled by staff and tried on by customers but have never left the store. Some have never left the store vault.
0.7" center crystals. Eye-catching blue centerpiece crystals
14"-16" rhodium chain. Damage resistant material that shines throughout
Stunning white crystals. Adds an elegant accent to each piece of jewelry in this set
Perfect for casual wear. Fits & adds layers to your everyday style
A perfect gift. Give a full set of studded jewelry in one box
Specs
Specs
Color: blue
Material: rhodium, crystals
Weight: 1oz
Stone color: blue, white
Sophisticated design
Gem-studded pendant
Perfect present
Comfortable fit
Includes
1x Swarovski Palace Rhodium & Crystal Necklace
2x Swarovski Palace Rhodium & Crystal Earrings
1x Swarovski Jewelry Box
About ShopWorn
ShopWorn is an e-commerce platform offering authentic, unused, unworn luxury products secured directly from authorized retailers and brands to customers. When brands and retailers have unsold inventory, they contact the ShopWorn team to hand over hundreds of jewelry, watches, and luxury accessories that have never found a permanent home.

The ShopWorn team meticulously inspects every item, accepting only high-quality products with minimal blemishes. These blemishes are what makes the products "shop worn" as they're the result of being handled in a store -- or shop -- environment. "Shopworn" means the item has never left the store. Customers who buy from ShopWorn are the first customers to own the item.

Since ShopWorn only works with authorized retailers or directly with brands, every ShopWorn product is guaranteed to be 100% authentic. A ShopWorn customer need never wonder if a product has been refurbished using unauthorized parts or if it is a knockoff. The direct relationship between ShopWorn, brands, and authorized dealers alleviates any question of authenticity.
Shipping
Ships to US
Expected Delivery: Dec 6 - Dec 11
Terms
Returns accepted within 30 days of shipment for orders within the Contiguous US.